archKIDecture Website
archKIDecture was established in 1996 to encourage visual literacy and
explain math, science and visual arts concepts through the medium of architecture.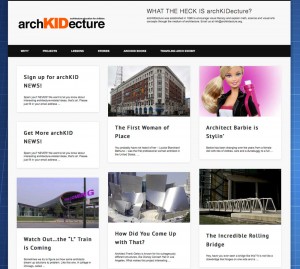 Educational website
For children aged 5-13, teachers, and parents
Filled with stories and pics
Curricula for teachers and parents
Project for home and classroom
architecture for kids book list
Contests sometimes
archKIDecture writings
architecture toy list
architecture web links
BuildIT! Architecture Exhibit for Kids
We also designed and built the BuildIT architecture exhibit for kids.
The exhibit can be rented for museums, libraries, or schools.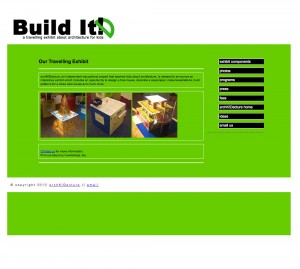 Compact and configurable
Nine modules
2x2x2 cubes with some extras
Easy to transport
Somewhat childproof
Interactive
For ages 3 and up
Brightly colored
Great graphics
Educational