While in lockdown, an art exhibit has formed based on work that people have posted in their windows facing out so people can see interesting things while walking around. The project is called Art-in-Place.
ART-IN-PLACE is a collaboration between CNL Projects and Terrain Exhibitions that invites artists to exhibit an original work of art outside their home or from a window visible to the public between May 20- August 23, 2020. (this text is directly from the CNL website.
My piece is described here on the Art-in-Place website.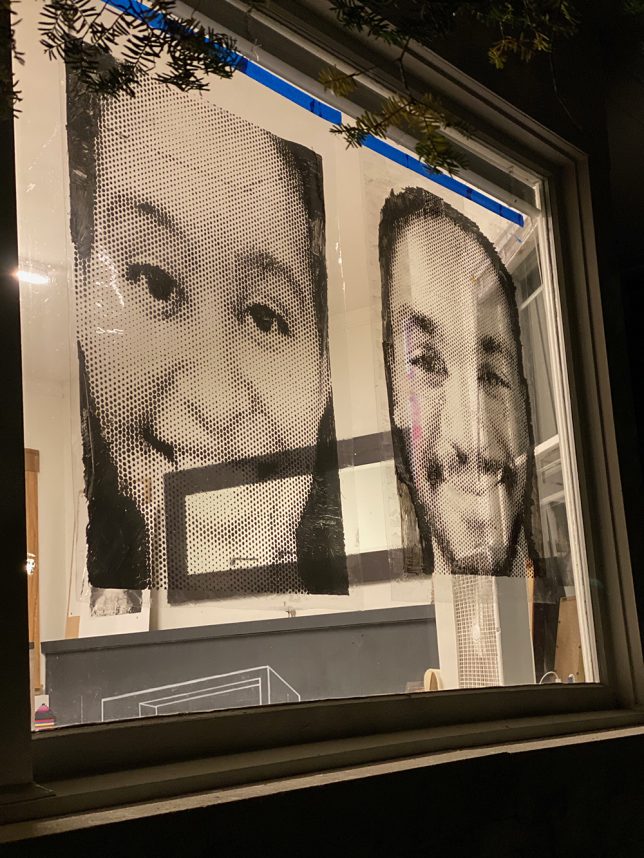 I am participating with a couple of large scale works on plastic, a dual portrait of a man and a woman, with beautiful faces beaming out. The title of the work is "To Two Too". They are not a couple, BTW, but they are both people that I have met or known.
I am planning on making some smaller prints of portraits.