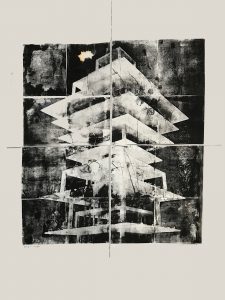 My work is showing in a two person show at Vivid Art Gallery in Winnetka, Illinois. Large scale prints, like this one, titled, "Deep and Simple", are hanging in the gallery for the month of October 2018.
This print is quite large, 44 x 60. Other prints are typically 22×30. One piece, titled, "Alas" is printed on wool felt, giving it a tonal, and sumptuous vagueness.  The image is a portrait of a dancer.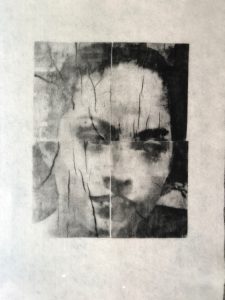 Many of the other pieces in the show have architectural subject matter.
Vivid Art Gallery is located at 895 GREEN BAY ROAD, Winnetka, Illinois, 60093.