Our team designed and built a great hole for the 2021 Par Excellence Redux exhibition at the Elmhurst Art Museum. It was planned for 2020, alas, we know what happened., so it was postponed until this summer. Our hole is called The Greens of Cabrini and the theme is gentrification. This sign describes it well: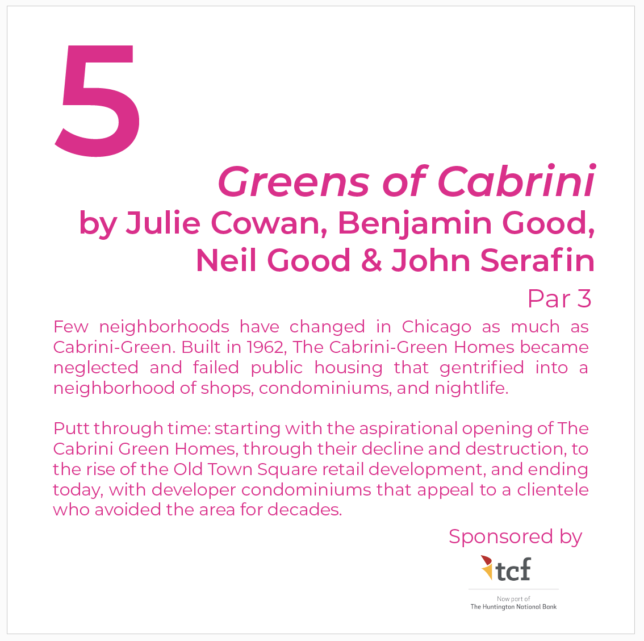 The L-shaped hole is like a giant architectural model that tells a narrative. It starts at the sparkling front of Cabrini Green. Your ball travels under the building to the back side, which has deteriorated and is falling down. Then the ball travels to "Hole" Foods, where it then ricochets towards the new upscale residential high rise called "The Greens of Cabrini."
It is built with fineness and skill. We can all admire the beauty of the construction and the skill of the builder too. It is pretty great and we cannot wait to play the course.
Learn more at the Elmhurst Art Museum.
Read about it in the newspaper and online!
Daily Herald
GO
Chicago Tribune