One of the text works created this year, a lithograph titled "Redactions at Mar-a-Lago" will be showing in Austin Texas at Print Austin. The Contemporary Print exhibit will show this piece with others selected.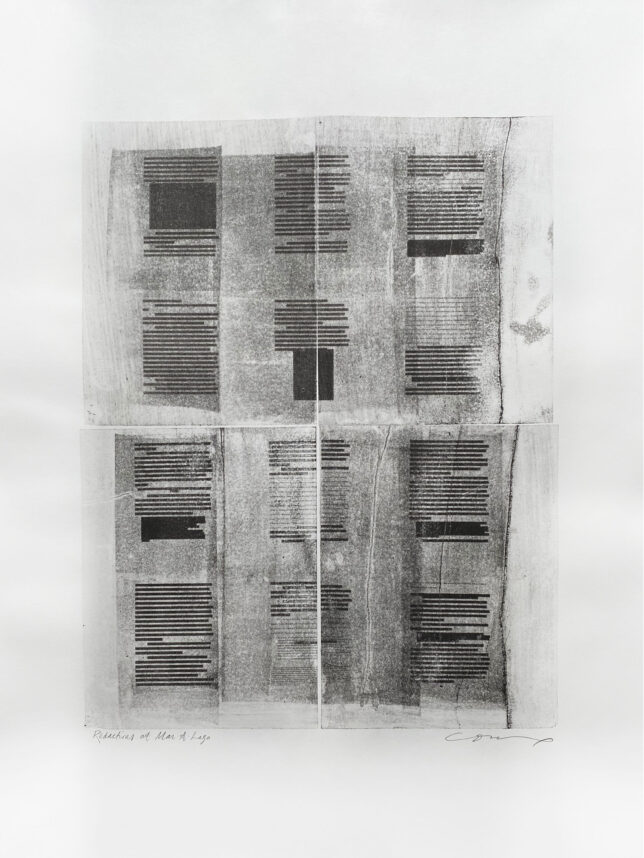 This work transforms photographs of text from the redacted version of the search warrant affidavit at Mar-A-Lago in 2022, into a lithographic image, created to construct new meanings and ideas in the viewer.
The matrix is a digital image which I manipulated and tiled so that the print is built of discernable separate parts and are then assembled as a whole. Ambiguity is created by the texture and disturbances in the printing outcome as well as the abstraction of the graphical image. What was a federal government document becomes radically different in composition, in visual display and in meaning.